COVID-19 Temporary Treatment Center - Ayeyarwady Center
In an effort to combat an alarming increase of Covid-19 cases, an emergency temporary treatment center, or Alternate Care Facility (ACF), has been constructed at Thuwunna Youth Training Center by the Ayeyarwady Foundation. The current center can accommodate up to 416 patients as well as 8 bedded ICU and will be managed by the Ministry of Health and Sports.
The foundation is currently building another Covid-19 treatment centers to become 920 Bedded treatment Center as following.
Ayeyarwady Center (A) – 425 Beds (8 bedded ICU) + 150 Beds
Ayeyarwady Center (B) – 270 Beds
Ayeyarwady Center (C) – 75 Beds (ICU/HDU)
Volunteer Hostel – 300 Beds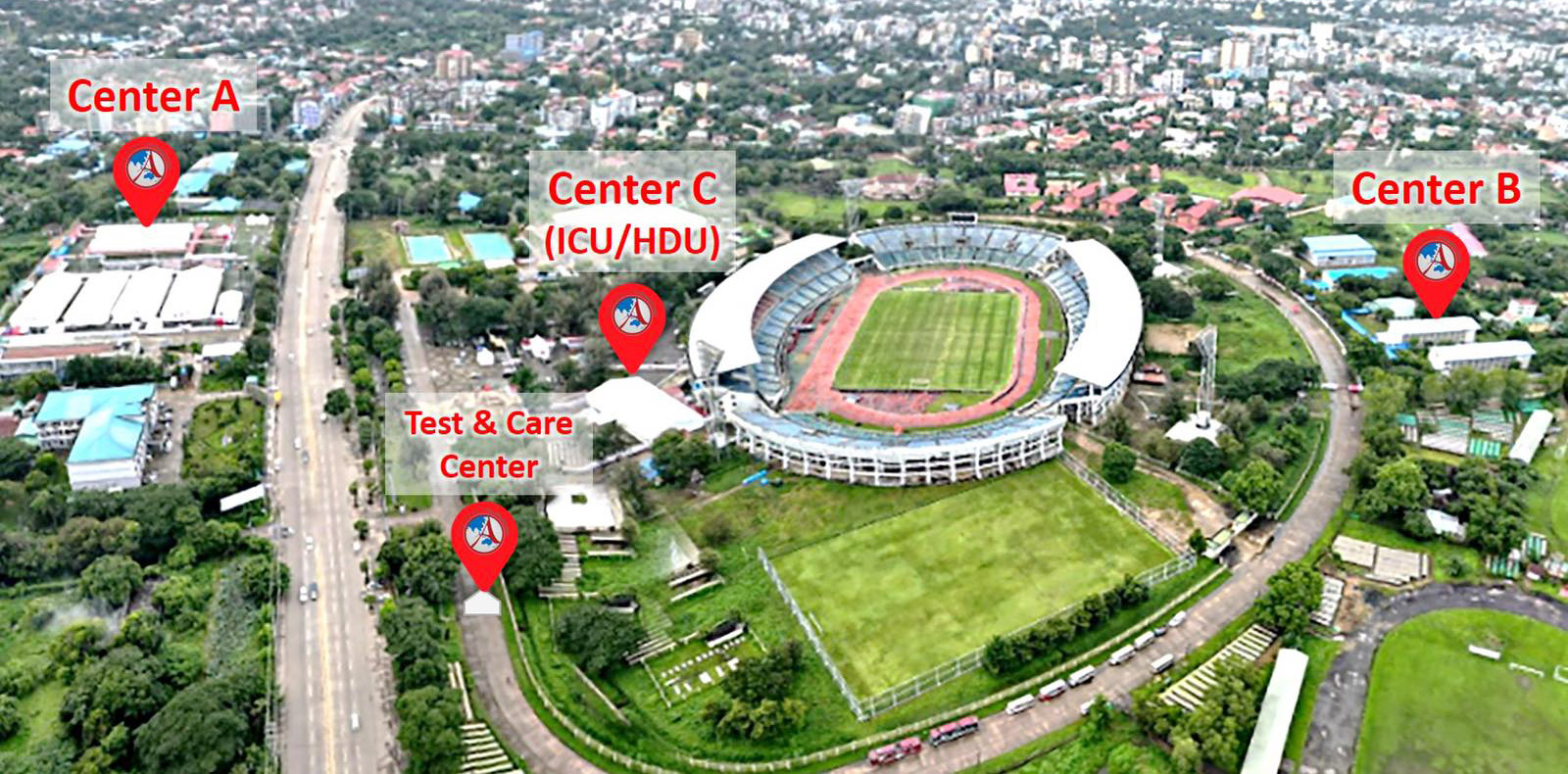 AYEYARWADY CENTER
Since the beginning of the Covid-19 pandemic, Ayeyarwady Foundation has been contributing all its resources for the people's safety and public health. During the height of the Pandemic in the country, in an effort to combat an alarming increase of Covid-19 cases, he built up a 1000 bedded free Treatment/ Quarantine Center (Ayeyarwady Center) with in Yangon and 375 bedded Treatment in Mandalay. Both centers included HDU/ICU facility, Laboratory and Test & Care Center.  More than 12,000 patients were treated at Ayeyarwady Centers, and more than 22,000 patients were catered for free Covid-19 test. Ayeyarwady Foundation contributed generously to help provide quarantine facilities, transportation services, food supplies, and health insurance to volunteers and caregivers, while also offering material help to local hospitals as they strived to meet their daily needs.
Ayeyarwady Foundation also provided daily basic food necessities along with additional food and medical supplies, masks, protective chambers during the pandemic. Under the capacity as Max Myanmar Group, one of the subsidiaries, Max Energy contributed 7.7 million liters of fuel subsidies to emergency vehicles, taxis and NGOs.
Capacity (YANGON)
1000 Bedded Treatment Center
125 ICU and HDU — Critical Care Unit
Test and Care Center
Clinical Laboratory
Test Center at Tike Kyi and Hlegu Toll Gate
Capacity (MANDALAY)
300 Bedded Treatment Center
75 ICU/HDU — Critical Care Unit
100 Bedded Quarantine Center
Test and Care Center
Clinical Laboratory
Donation Highlight
MMK
24.34

Billion

Total contribution to fight against Covid-19 in Myanmar
MMK
17.6

Billion

Contribution from Ayeyarwady Foundation
MMK
7.28

Billion

Contribution from External Donors
Standard Operation Guidelines for Ayeyarwady Centers
Since care will be provided in a non-traditional environment, it is critical to ensure these facilities can support implementation of recommended infection prevention, treatment and control practices. These Standard Operating Procedures (SOP) are to ensure smooth operation in the quarantine facility and daily monitoring using the reporting format to maintain functional flow and reduce/minimize the interaction between patients and healthcare professionals, as well as support staff so that transmission of disease is prevented.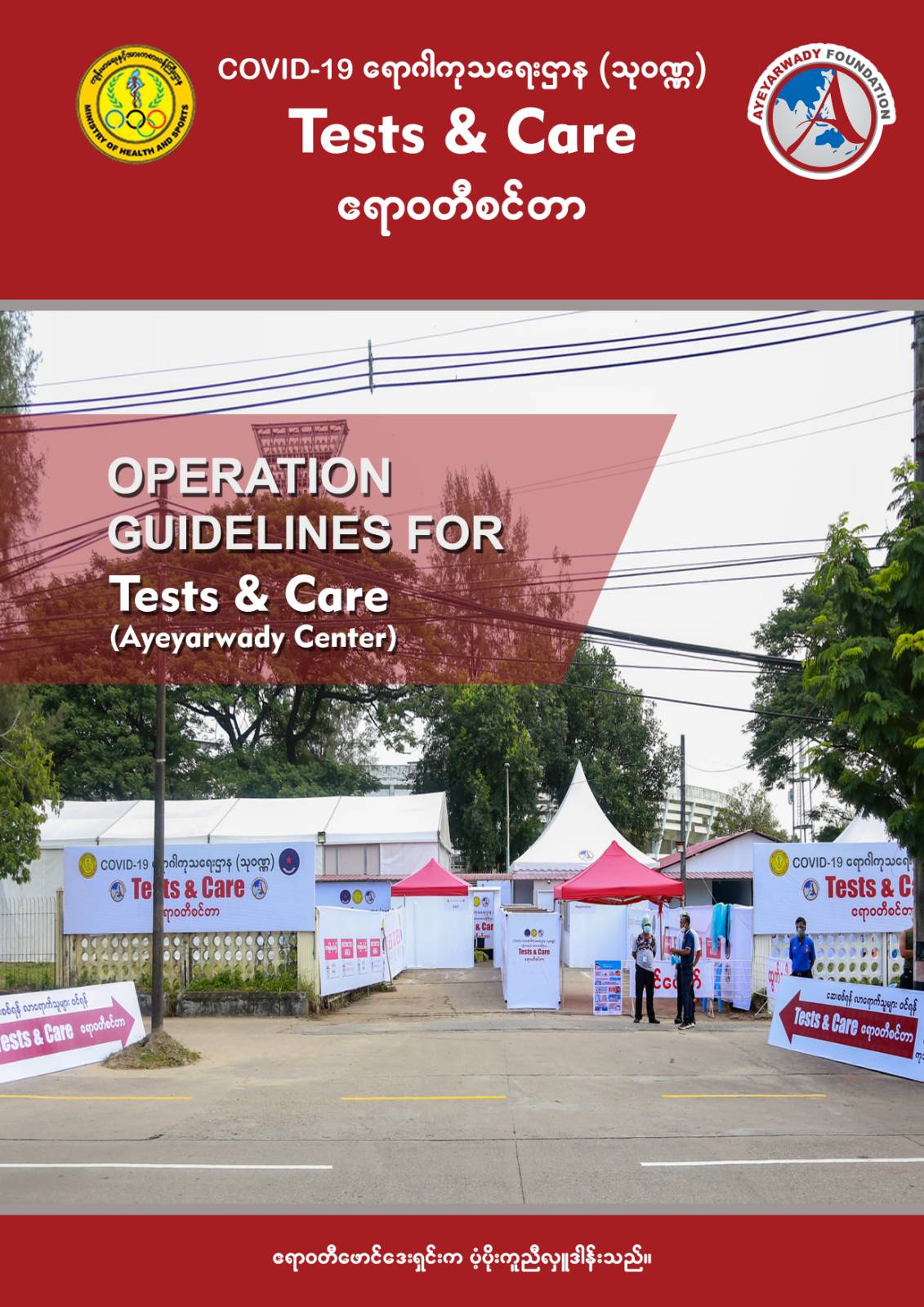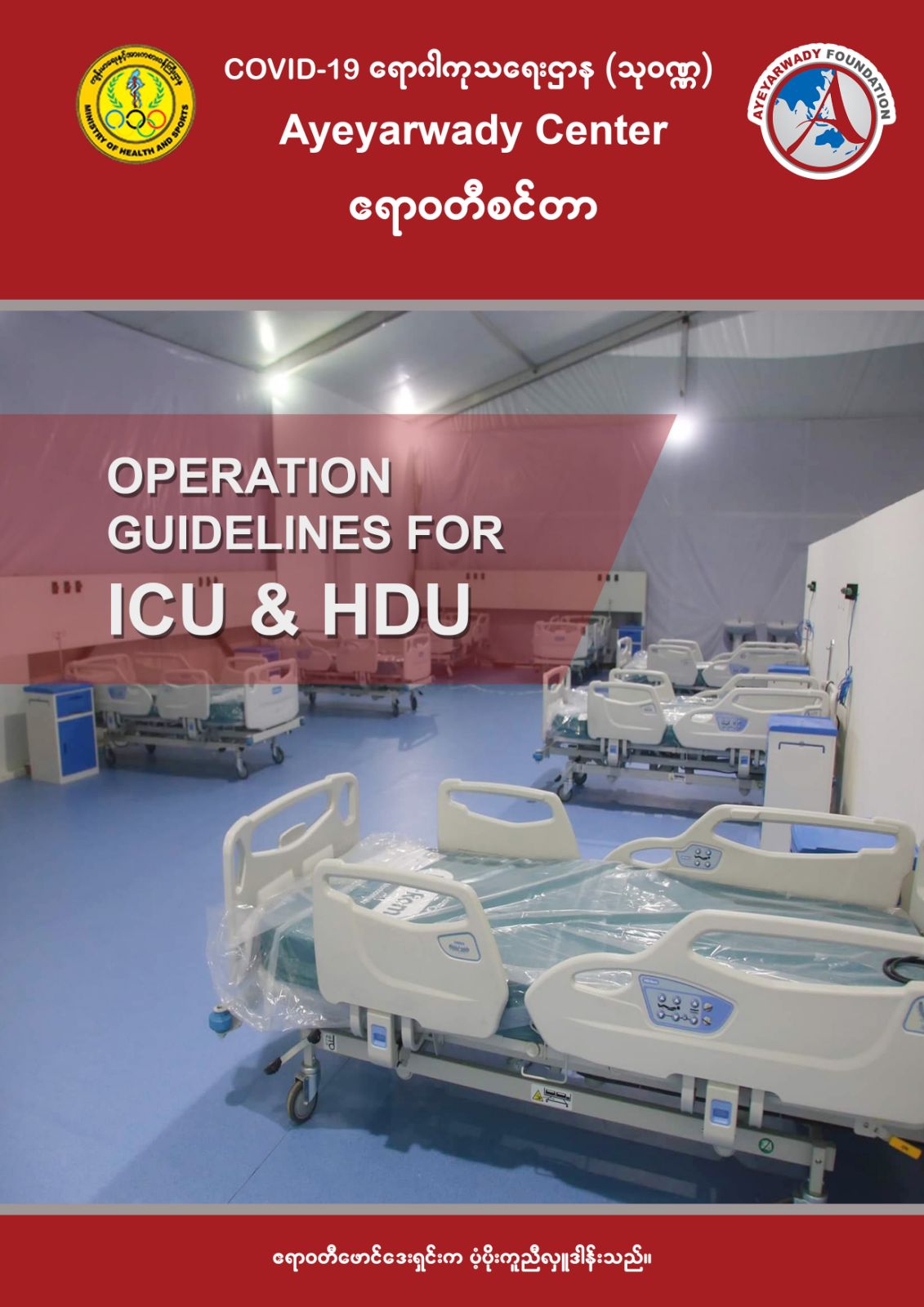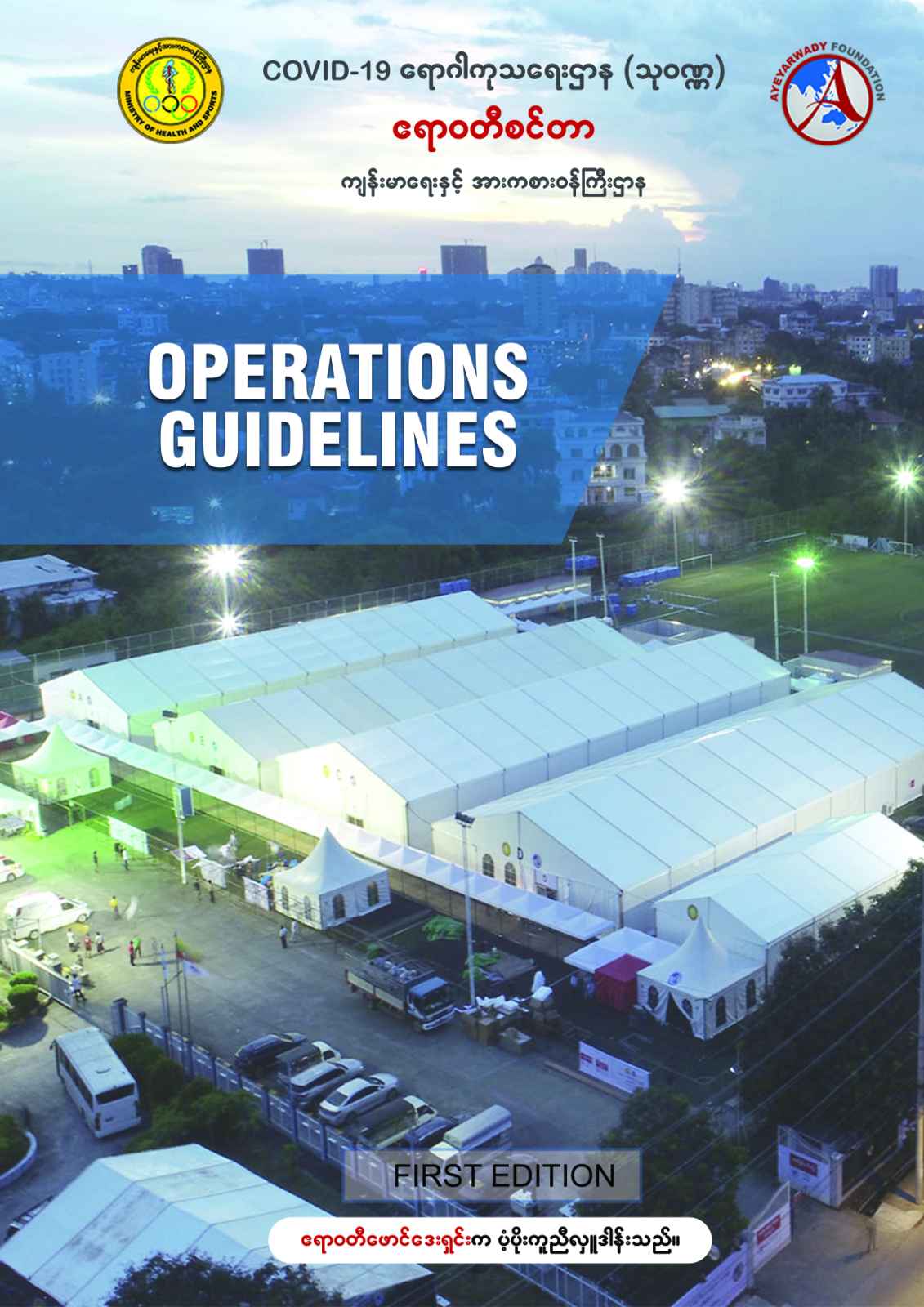 Mask Factory by Ayeyarwady Foundation
COVID-19 has caused a dramatic shortage in the supply of face mask, which is mainly explained by a surge in demand. Surgical masks and N95 respirators are used to prevent the spread of respiratory infections. Both clinical masks and N95 respirators are disposable, explaining the high and recurrent demand. Looking ahead, it would be excessively costly for every country to develop production capacity that matches crisis demand, global trade restrictions and encompasses the whole value chain. Meeting demand for face masks has become one of the main issues for Myanmar fighting the pandemic. To fulfill the need of Mask Supply in Myanmar to fight against Covid-19, Ayeyarwady Foundation build Mask Production Line with the capacity of 80 masks per minute.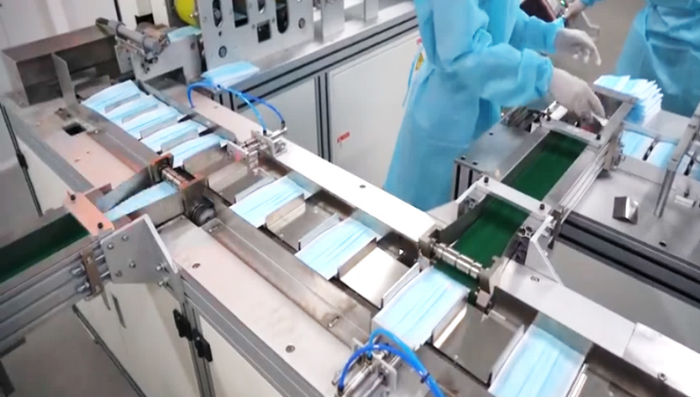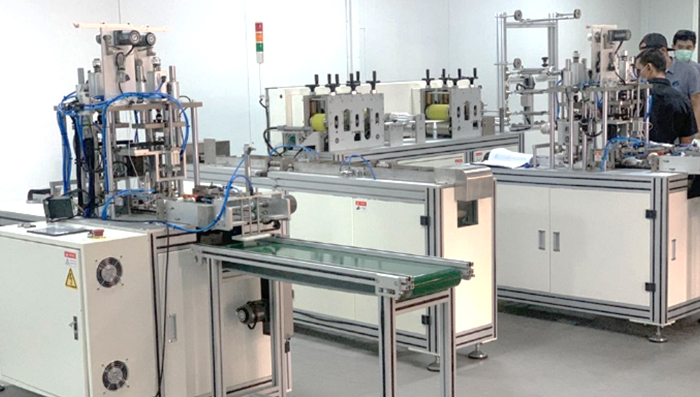 Support whichever ways you can.
We believe working together we can overcome the challenge.
Donation Report up to 28th September 2020