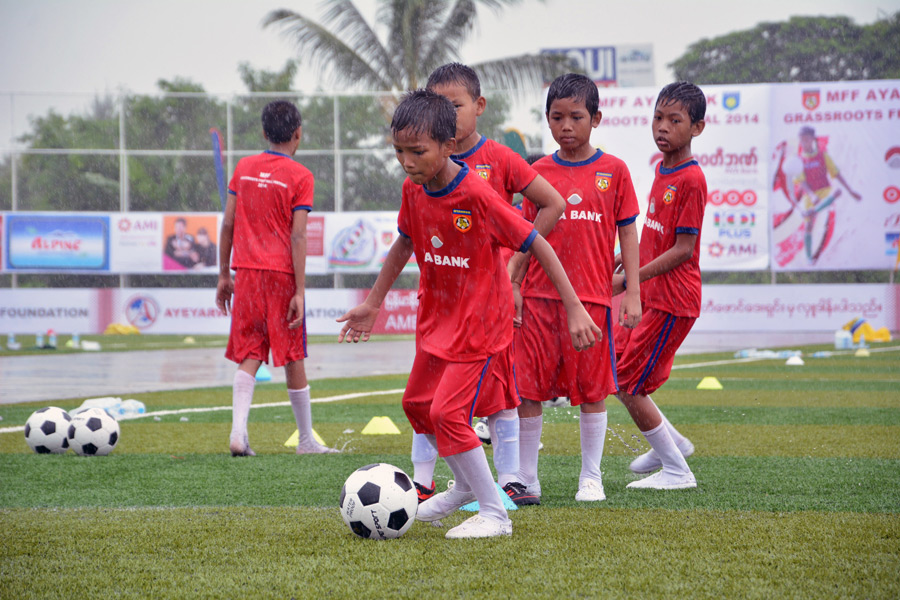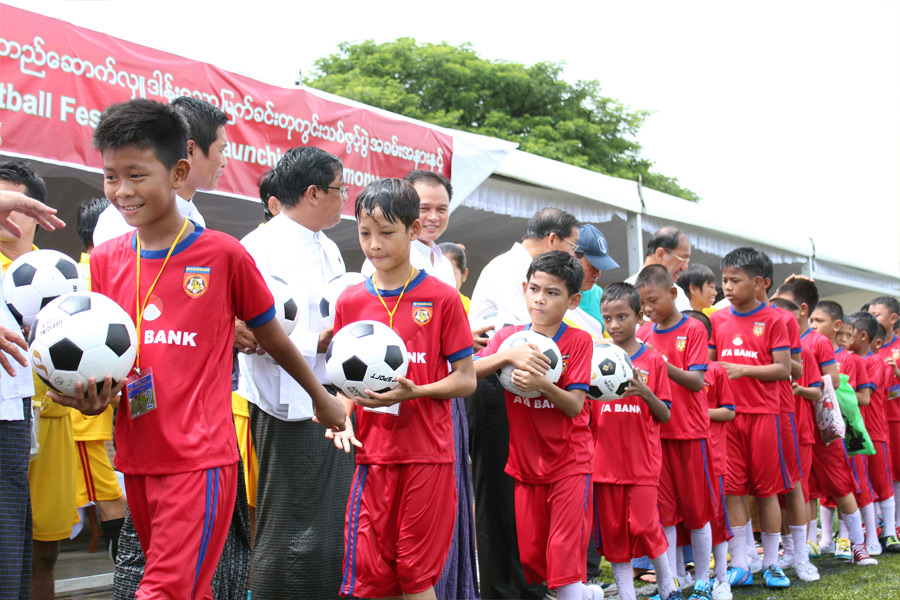 Ayeyarwady Foundation is no less enthusiastic in Youth Development and Sport Program than other sectors. For the overall development of youth and physical fitness of Myanmar People, U Zaw Zaw had contributed financially and kind for the accelerated growth of Tennis Federation of Myanmar (TFM) after he was appointed as the Chairman of the Tennis Federation of Myanmar in 2002.
Similarly, he has been contributing Myanmar Selected Football Team since 1995 when he was appointed as the Chairman of Myanmar Football Federation in 2005 and till now, he has been achieving a tremendous progress in football.
He also emphasized for the development of youth football. Myanmar Football Federation, in coordination and collaboration with Ministry of Basic Education participated in organizing basic football training course in Basic Education Schools, youth football competitors and Grass Roots Programs. Foundation has been donating and contributing whenever and wherever necessary in the remaining sectors of sports since its inception. Yangon and Mandalay Football Academy have been established with the intention to promote the football education, techniques and training.
Ayeyarwady Foundation has consistency supported Myanmar Football Federation to organize Grassroot Football Festival for young students. The first MFF AYA Bank Grassroot Football Festival was held on July 26, 2014 with 1200 students at Youth Training Centre and two nearly build artificial turfs donated by U Zaw Zaw. Ayeyarwady Foundation also donated an ambulance to MFF and gave amenities to all participants. MFF AYA football festival held six times in total during 2014, two hundred students from different regions participated in each event.