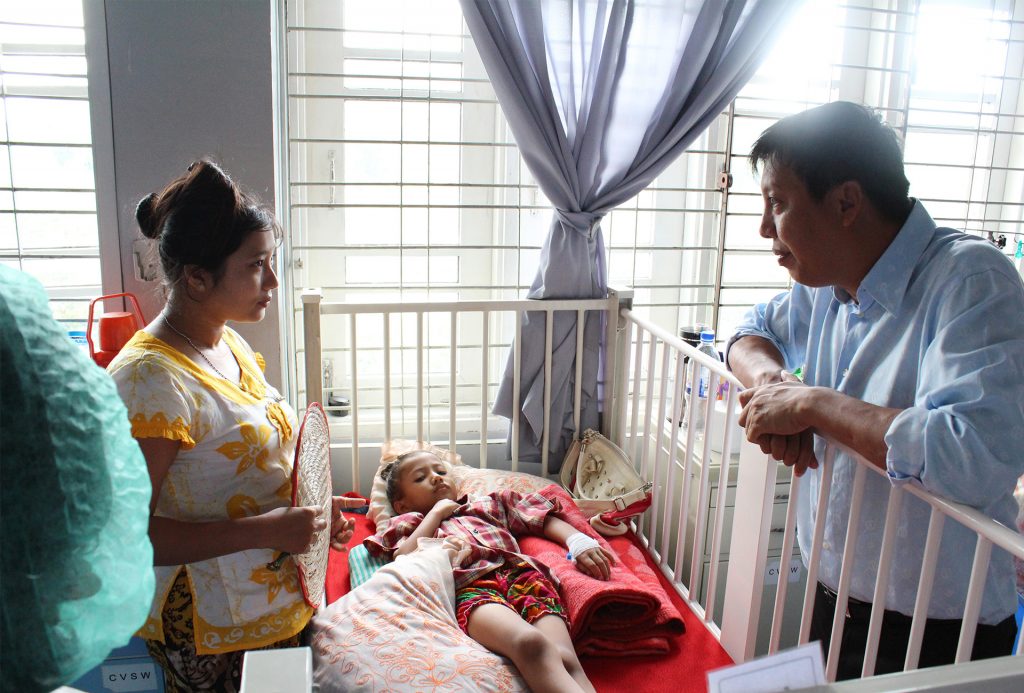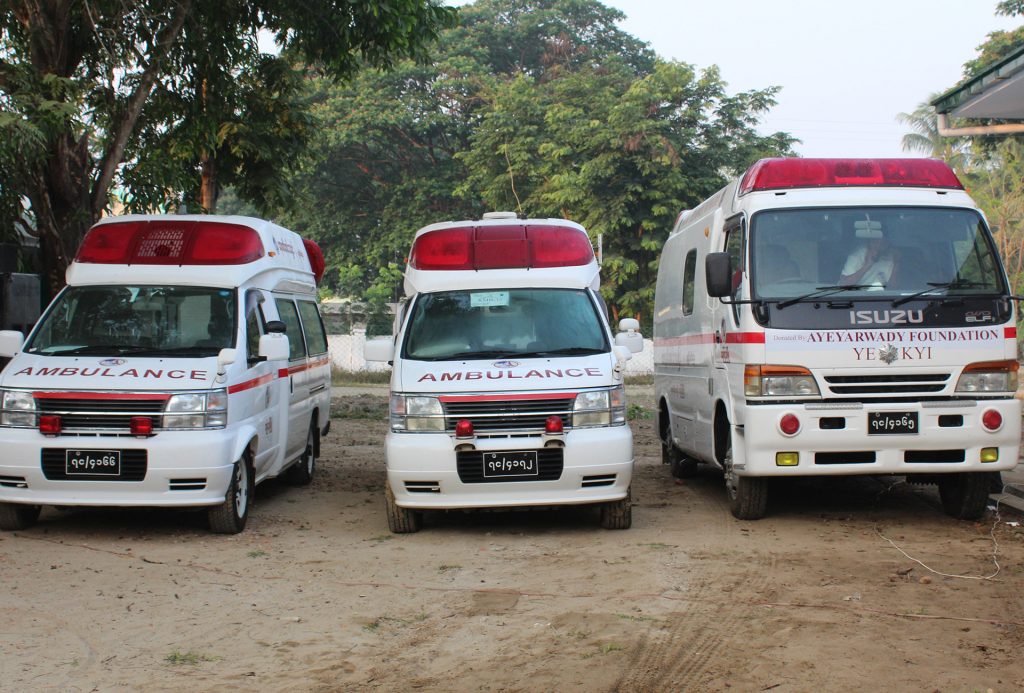 According to the words of the wise "Health is Wealth", good health is the prerequisite for the well-being of the body. Needless to say that with good health in body and mind, the citizens of the country will be able to contribute their best to the religious, political, educational, economic and social sectors so that the country can prosper.
In order to achieve these goals, Ayeyarwady Foundation is donating medical funds, supporting medical aids and medical assistance to impoverished people and building medical facilities and donating ambulances across the country.
Ayeyarwady Foundation has implemented a number of hospitals, bearing in mind the development of the country as the paramount importance.
Construction and renovation of the old buildings and installation of the medical equipment and related facilities for 550 bedded capacity Paediatric Hospital at Yankin.
Construction of the General Hospital at Phyu
Construction of the General Hospital at Kyaungkon.
Ambulance truck was donated to Latputta General Hospital.
Donation of 550 Capacity Paediatric Hospital, Yangon
Ayeyarwady Foundation constructed and renovated the former office of the Ministry of Mining offices and other auxiliary buildings, which is located at No. (90), Thitsa Road (Kanbe), Yankin Township, to give birth a 550 bedded Paediatric Hospital. To transform these buildings into a hospital, our people constructed and renovated the existing buildings, installed hospital equipment, furniture and lifts as needed, on behalf of Ayeyarwady Foundation.
Furthermore, residences and quarters for Medical Superintendents (MS), Assistant Medical Officers (AMO's) and nurses, have been renovated and constructed.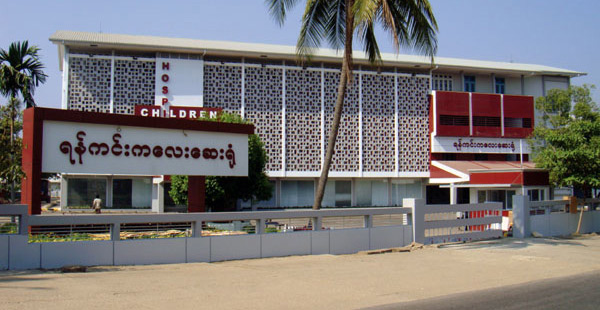 Cost Estimates
Total estimated cost of construction amounts to over Kyat 9 billion.
Construction Period
Construction period was 13 months from February, 2010 to March, 2011.
Location and Area
The new and modern Paediatric Hospital is located at No. (90), Thitsa Road (Kanbe), Yankin Township having an area of 9.5 acres. Total floor area of building is 268046 square feet.
Implementations and Contributions to FIFA 11 for Health programme
U Zaw Zaw, the chairman of Ayeyarwady Foundation, has played a pivotal role in implementing the FIFA 11 for Health Programme in Myanmar and for the first time ever for a country in Asia Region. He has successfully initiated and implemented the country-wide programme into a success.
This programme introduces health though football to children of schooling age across the country and Chairman has been very active and keen in promoting the programme to be effective in uplifting the social and health sector of the younger generation of the country.