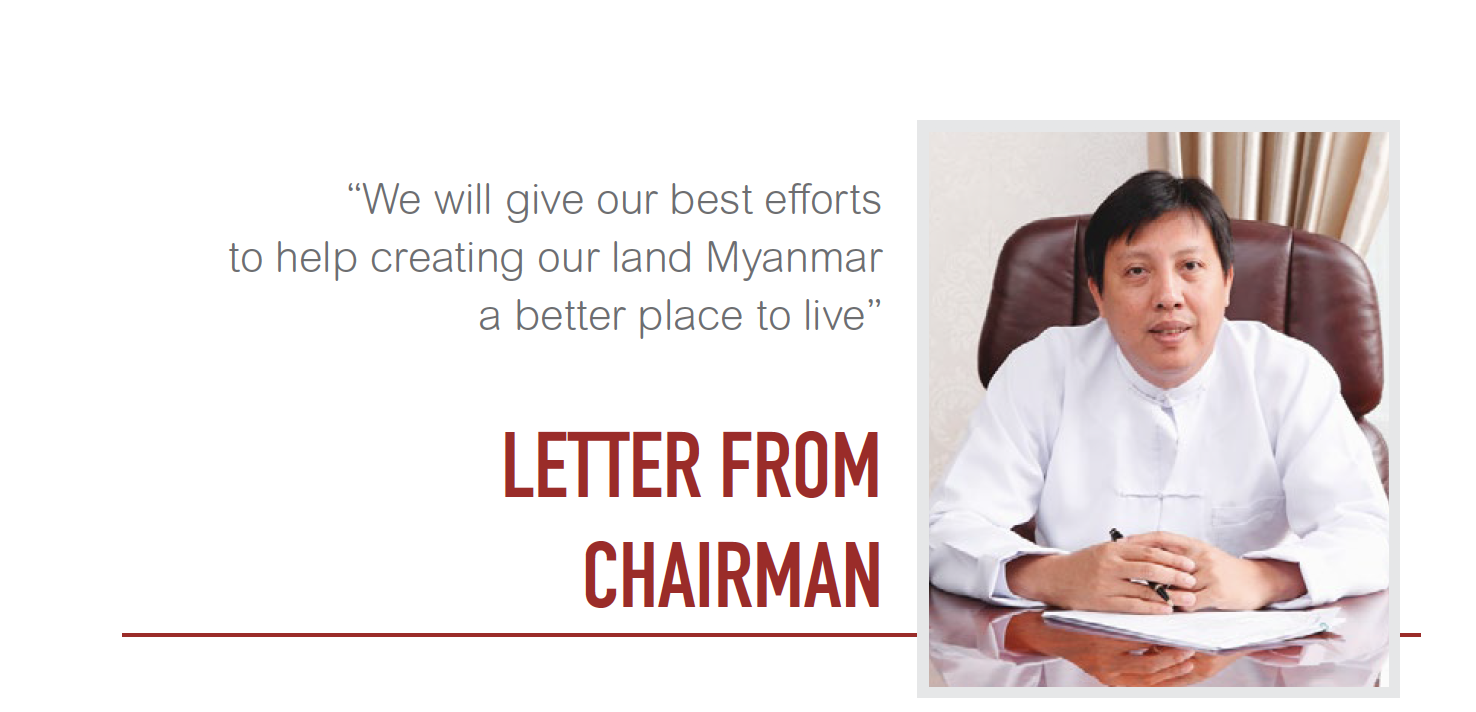 Since I grew up in a small town in the Delta region with hardships, I realize the difficulties of livelihoods of the common people. Through the years I have been working abroad, I realized how our country is left behind and with that in mind, I decided to play a part in uplifting the way of life of our people with maximum effort. In 1995, when I come back to my homeland, I started donating firefighting trucks, building schools and supporting scholarships within my own capacity.
In May 2008, Myanmar encountered the worst natural disaster in its recorded history. Cyclone devastated lives as well as the livelihoods of thousands of people, especially in my birthplace, Ayeyarwaddy Region. I came to face the reality of devastation of lives and livelihoods of the people in my region where the Cyclone Nargis had had set foot in while I was staying there for a year for rescue, relief and rehabilitation efforts. Therefore, Ayeyarwady Foundation was founded in an effort to uplift the people of Myanmar in all aspects of their lives as and when necessary during this short life span of a human being.
From the time of its inception, Ayeyarwady Foundation is driving forward in achieving its founding principles and is focused in education, health, youth and sports sectors as well as disaster management. In 2015, Ayeyarwady Foundation extended its CSR efforts by educating and sharing knowledge to local companies for global compliance in a proper corporate governance manner by cooperating with foreign institutions in Responsible Business Practice.
I am confident to state that Ayeyarwady Foundation will continue participating in development process of our country under the auspice of the new democratic government, and together with the Government, our business partners, other local foundations and NGOs as well as INGOs, the foundation will strive to work together in uplifting the livelihoods of our people.